Shop, Earn, Get Cash Back!
Since their founding in 1997, this company has helped shape the way people shop online. They offer cash back, deals and shopping rewards on the world's largest selection of products and services. To date, their twelve million members in the United States have earned over $1 billion in cash back at their favorite stores! So, what are you waiting for? Sign up and save!

FIRST OFF
How can I receive cash back on my purchases?
Here's what to do. It's as easy as 1, 2, 3!
1} If you don't already have it, download the Google browser. It does not have to be your default browser. Just be sure to use the Google browser whenever you shop online. Click HERE to watch an instructional video for how to install the Google browser.
2} Click HERE to sign up or sign into your account for the cash back program.

3} Once you're in your Ebates-Rakuten account… You'll notice the graphic that's shown below, and all you need to do is click "Get The Button" for the Ebates-Rakuten tool bar.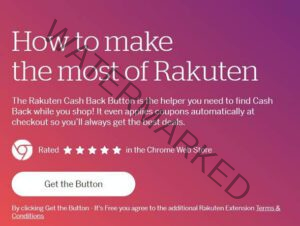 NOTE: When the Ebates-Rakuten button (for cash back) is active, it will be the color of purple. When it's inactive, the color will be gray. If the purchase you're making qualifies for cash back, there will be a popup. Just click the popup to activate the cash back for that purchase. If you don't notice a popup (on what you know to be a qualifying purchase), you may need to adjust the settings on your ad blocker.
Open the Google Chrome browser.
On the menu bar that's all the way to the right hand side, there will be three tiny vertical dots.
Click on these three dots, and a drop down menu will then show.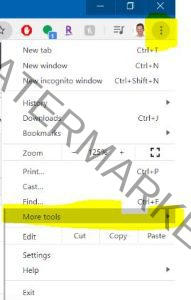 Curser down until you find the words MORE TOOLS.

Another drop down menu will open.
Curser down until you find the word EXTENSIONS, and then click on the word EXTENSIONS.

Now, you're on the page with a list of all your Google Chrome extensions.
Scroll down until you find the extension for Rakuten.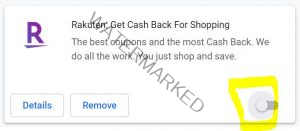 When you move the slider to the right hand side, the slider will turn the color blue.
The latter stated indicates that the Rakuten extension has been activated.
To confirm this as the case
In your menu bar, you will notice an "R" in the color purple.

Curser over the "R" and you will then notice a statement with these words
"Rakuten: Get Cash Back For Shopping Has Access To This Site."